The Best Places to Get Moving Boxes in Los Angeles
You're about to move in or from Los Angeles and you need boxes.
Whether you're looking for cheap, recycled, plastic, reusable, or even free moving boxes – here's where to find them in the City of Angels.
Free Moving Boxes in Los Angeles – Our Top 5 Picks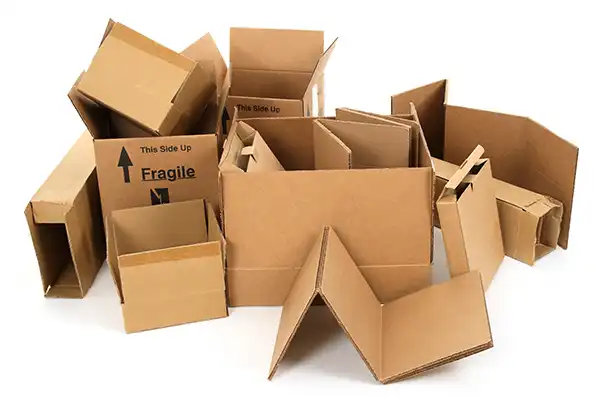 Why pay for moving boxes?
Finding free used moving boxes not only saves your pocketbook, it is good for the environment.
Here are our top 5 picks for free moving boxes in LA.
1. Craigslist
Lots of people don't want to store their used moving boxes, and they feel bad just pitching them. So they'll simply list them for free pickup on Craigslist.
Here is the direct link to Craigslist listings of free moving boxes in LA.
2. Nextdoor
Nextdoor is an app for neighborhoods where you can get local tips, buy and sell items, and more.
Similar to Craigslist, people who have boxes that would otherwise be in the trash post them to this site for free.
In contrast to Craigslist which can be a bit clunky, Nextdoor has a phone app and offers a great user experience.
1 drawback to Nextdoor is it requires that you register an account with them.
3. Facebook Marketplace
Similar to Craigslist and Nextdoor, Facebook Marketplace lets users buy and sell stuff locally.
They also have plenty of free stuff – including moving boxes, making them another great spot to check out for free & used moving boxes.
Here's their listing for free moving boxes in LA.
4. Local LA Businesses
If you're not finding what you want on local marketplace sites like Craigslist, Nextdoor, and Facebook Marketplace (or maybe you're not comfortable with dealing with an internet stranger), then you can call around to local Los Angeles businesses to see what they do with their old boxes.
They usually just pitch their used boxes, but if you gave them a call, we're sure they'd be more than happy to set them on the side of the dumpster just for you.
Here are some businesses you can try:
5. U-Haul's "Take a Box, Leave a Box"
U-Haul's take a box, leave a box program works just how you would think it would. Those who are done moving can leave them in a receptacle, and those who need boxes can pull from it for free.
This option works great if you're already renting a truck or buying supplies from your local U-Haul.
If you utilize this feature, be sure to return them to the same spot so those after you can use them again!
Cheap Moving Boxes in Los Angeles – Our Top 5 Picks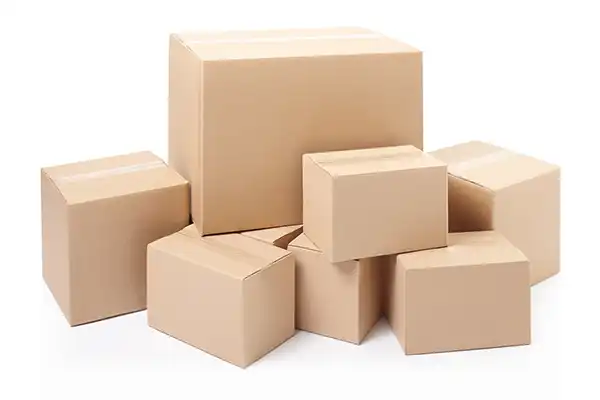 If you want the convenience of buying boxes new, then here are our top 5 picks in LA.
1. Box City
Box City is a local specialty box store with 7 convenient locations in the greater Los Angeles area.
They offer a large variety of moving & shipping boxes for affordable prices.
For local pickup and a wide variety of cheap moving boxes, they are a top pick.
2. Amazon
Amazon sells moving boxes as well – and for great prices.
This listing sells a pack of 10 medium moving boxes for less than $30, which would be a great route for a small move.
A pack of 20 boxes is just $45.
Amazon is a great route for ordering cheap moving boxes online.
3. U-Haul
You can also get your moving boxes at great rates from a brand you know & trust – U-Haul.
U-Haul is a great option if you need additional moving supplies such as paper & padding.
If you're renting a truck, then you can just pick up some of the boxes while you're at the store.  If not, they also offer online ordering & delivery.
4. Walmart
Walmart sells it all – including moving boxes.
If you're already grabbing some groceries from your local Walmart and you need boxes, might as well grab some. You can find them in the "Office Supplies" section.
They also sell boxes online.
5. Your moving company
If you're hiring a moving company, check with them to see what they charge for moving boxes.
They will likely have a large variety of professional, sturdy moving boxes. They may even have some second-hand boxes that they'll sell you for cheap.
Just be sure that you clarify that you will do your own packing, you just want the empty boxes.
Related: Cheap Movers Los Angeles
Reusable Plastic Moving Box Rental – A Unique Option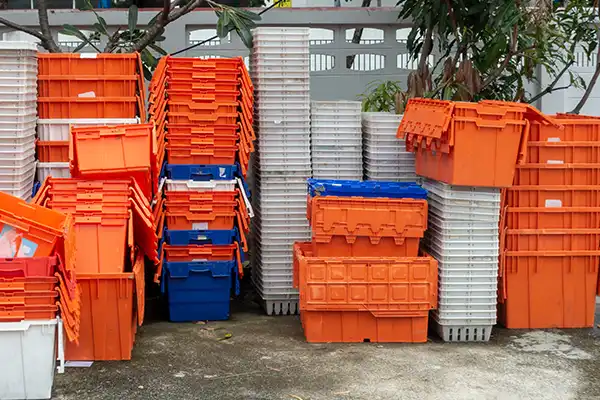 Plastic moving boxes stack better, are more durable, and don't require tape. Their enhanced durability make them especially useful when moving interstate or cross country.
But the catch is, they can be expensive to buy. Plus, you probably won't want dozens of these things laying around after your move.
The solution?
Reusable plastic moving box rental.
Our top company pick is Leafy Moving Boxes, an online-based plastic box rental business serving Los Angeles and coast to coast.
Pick how many boxes you want and they are delivered to your door. When you're done, they come pick them up. As easy as that.
Their pricing starts at $109 for a 1 week rental of 20 moving boxes and goes up to $549 for 175 boxes (we don't think you'll ever need that many boxes, but the option's there if you want it).
Another company that you can check out is Boxbee – which is a great solution if you need storage too.
Go green and experience a faster, cleaner, more efficient move with moving box rental in Los Angeles.
Moving Boxes in Los Angeles Are Just A Call Away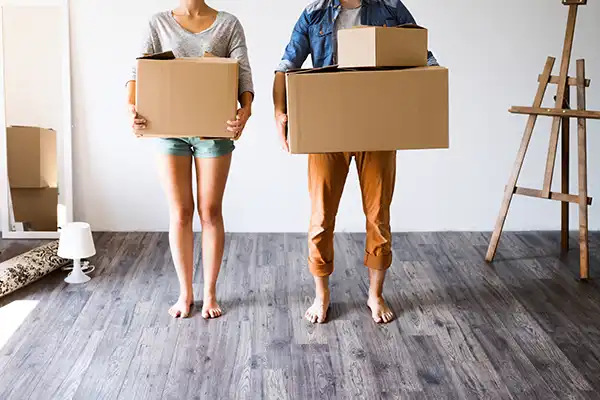 Boxes are a big part of moving. Luckily, there are plenty of places in LA to get them – oftentimes for free.
Free, recycled boxes are not only great for your wallet, but great for the environment.
If you're unable to find free boxes or just want the convenience of buying new, new boxes are pretty cheap too.
Last, you can try reusable plastic moving box rental from companies like Leafy Moving Boxes and Boxbee.
Call around to some of our favorite picks and you're sure to find what you're looking for.