How to Sell Your Stuff Before Moving – A Complete Guide
It's no secret that the less stuff you have to move, the easier and cheaper your move will be.
Selling your stuff is a great way to downsize, declutter, reduce your moving bill, and make some extra cash.
Here is a step-by-step guide to selling your stuff before moving out.
Step 1: Decide What to Sell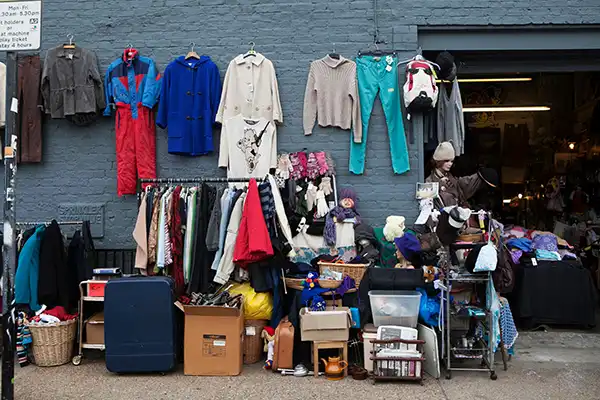 The first step is to decide what you can do without.
Make a pile of stuff that you no longer need. A good rule of thumb is that if it hasn't been used in 1 year or longer, then you probably won't need it next year or the year after that.
Another option that is growing in popularity is to sell all your stuff and start fresh on the other end by buying new stuff. That way you don't have to move anything.  In general, this option will end up costing you more money. However, it could make sense if you are moving a very far ways away, don't have a lot of stuff to begin with, or the place that you are moving into is relatively small.
Once you know what you want to get rid of, you need to decide whether it's sellable. Types of items that are good for reselling include furniture, clothing, and electronics. They should be in good condition and fully functional. Also keep in mind that if the original purchase price was low, then you're going to get even less when reselling it – for very low value items, you may be better off just pitching or donating them.
Step 2: Determine Pricing
Now that you have a pile of stuff that you're ready to sell, you need to determine what price you're going to list it for.
What is the general resale value of used stuff?
A good way to estimate used stuff's resale value is with the 50-30-10 rule, which states:
Near-to-new items should be sold for 50 percent of their retail price; slightly used items at 25-30 percent of retail; and well-worn items at 10 percent of retail.
Actual resale values will vary based on how desirable the items are that you're selling. Trying to sell dated tech? Good luck. Selling a rare piece of clothing? Who knows, maybe you can get even more than what you initially paid.
In addition to the 50-30-10 rule, it's also good to do a bit of research online to see what comparable used items are currently selling for.
Also, you need to determine what's more important to you – Getting rid of it fast, or maximizing your cash.
If you're moving out soon and just need to get rid of stuff, it's best to price low.
If you've got some time and want to get top dollar, it's best to start high. You can always reduce your price or bargain with prospective buyers.
Step 3: Decide Where to Post Your Stuff to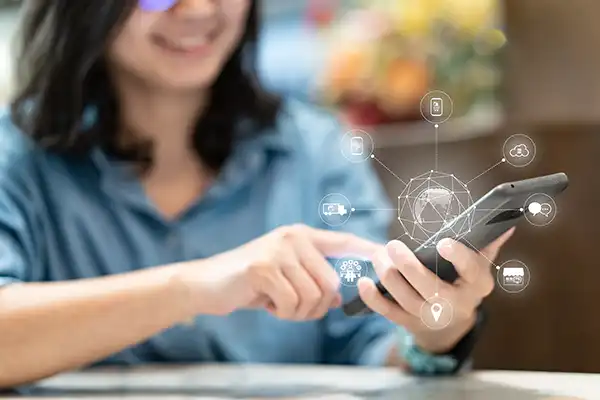 You have lots of options for selling your second-hand goods. Here are our top picks:
Facebook Marketplace
Facebook Marketplace is a great way to sell used stuff. They offer both local in-town pickups and online sales. Their wide user base gives you the opportunity to reach lots of people, increasing your chances of making a sale.
One downside of this selling option is that it requires a Facebook account. Additionally, there may be privacy concerns from having to use your personal Facebook account.
Craigslist
Craigslist has been around for a long time and it's great for local in-town pickups. Another advantage of Craigslist is that it doesn't require an account, just an email address which is encrypted.
However, with this anonymity comes its downsides – there are lots of scammers on Craigslist. If using Craigslist, be sure to follow their guidelines on avoiding scams.
OfferUp
OfferUp is a more modernized version of Craigslist, which also offers online selling.
Their convenient app & user-friendly interface makes buying and selling used stuff a breeze.
In addition, they don't take any commissions or fees – their app is completely free to use.
Ecommerce Resale Apps
Ecommerce resale apps include sites like Ebay, Poshmark, Depop & Mercari. In contrast to Facebook Marketplace, Craigslist, & OfferUp which cater to local in-town pickups, these apps are for online sales.
A big benefit here is since you are shipping the items, you can sell to anyone in the world. This expands your reach, and lets you get more money for your stuff.
If you have lots of smaller, easily shippable items (particularly clothing) that you are looking to get top dollar for, then these sites are a good option.
These sites will offer more professional functionality – you can even post to all of these sites at the same time using services like Crosslist.
This increased reach and functionality is not without its price, however. Most of these sites take a cut of sales. Additionally, you will have to figure out a shipping solution. Last, since you are selling online, you are also competing with hundreds of other online sellers.
Garage Sale
Another great way to sell your used stuff is a good old fashioned garage sale.
The main benefit of a garage sale is you can get rid of lots of stuff in bulk. Rather than having to take photos and create a custom listing for each item, you can just set it on your driveway and hope people take it off your hands.
In addition, a garage sale is a great way to create community & it requires no technological skills.
The main downside of a garage sale is that since you aren't able to target individual items online, you will have a smaller reach.
Step 4: Post Your Stuff
Now that you've determined what you're going to sell, the pricing, & method of selling, it's time to list your items online.
The first step is to take lots of good pictures. Ensure there is ample lighting and that you get pictures from all angles. If you have things like the original box or paperwork, be sure to include those in some of your images.
When writing a description, the more info the better. Include the exact model name & number. Locate the same version online and include all of the detailed specs that are located there. With larger items like furniture, be sure to include the dimensions.
Be sure to fill out all of the category information & use keywords wherever possible. If your item has multiple names, try to include both words in the body copy. For example, if I am posting a couch to Facebook Marketplace, I would want to include both the words "Couch" and "Sofa".
Post usage details, such as when it was bought & how much its been used. Also be sure to notate any product flaws, such as wear & tear or minor defects – transparency is key with selling used items.
If you decide to go the garage sale route, nicely stage everything in groups of like items on your driveway, & list pricing on each item. You will also want to promote your garage sale through roadside signage & word of mouth. You can even post your garage sale to some of the above-mentioned marketplaces, such as Facebook Marketplace and Craigslist.
Step 5: Keep an Eye on Your Inbox & Collect Your Cash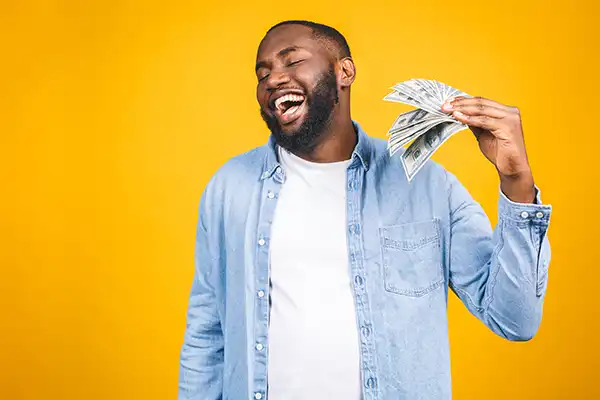 Now that your stuff is posted, it's time to keep an eye on your listings' traction. Many sites will offer engagement metrics such as the number of clicks and views. If your listing is getting lots of clicks but not much inquiries, you may need to lower the price. If your post isn't getting many views at all, you may need to further optimize your listing with better pictures, descriptions, and keywords.
Once the sales start coming in, you'll be glad you took the time to optimize your listings by selling the right stuff to the right place, for the right price.
You can use that extra cash toward your moving bill, or to buy some stuff for your new home!
The Bottom Line
Selling your stuff online before moving is a great way to downsize, declutter, and lighten the load for your movers – all while making some extra cash.
Some people even opt to sell all of their stuff and start fresh on the other end. This could be a great option for those looking to get new stuff anyways, or if they're downsizing into a smaller space.
When selling your stuff, make sure you pick the right items to sell, price them right, and optimize them with in-depth information. When selecting what platforms to sell to, ask yourself if you prefer a local in-town pickup or you are willing to sell online & offer shipping. Or, if you're old school, you can do a good old fashioned garage sale.
If you need help with your move, keep scrolling to check out our free rate estimate tool from the top-rated movers in your area.